New Delhi:
Highlights
Information given by Dawood Ibrahim's brother will strengthen case
Police say Dawood's drug 'business' has spread to Africa, South America
Complainants against Dawood likely to get police protection
India's most wanted terrorist Dawood Ibrahim is still in Pakistan, his brother Iqbal Kaskar has told interrogators from the Intelligence Bureau or IB and the Thane Police's crime branch, people familiar with the matter said on Thursday. Thane Police arrested Kaskar on September 19 in Mumbai in an alleged extortion case.
"Along with crime branch officials, Iqbal is also being questioned by the IB officials for the last two days and he has provided some vital information related to Dawood and his whereabouts," a senior Thane Police officer told news agency PTI.
Kaskar, the officer said, has confirmed that his terrorist brother is in Pakistan. Dawood is wanted in several cases including the 1993 Mumbai serial blasts that killed 257 people.
Dawood has been wary of calling his relatives or his men in India as he is scared his phone could be tapped, the officer who asked not to be identified said.
On Thursday, Maharashtra Navnirman Sena chief Raj Thackeray had claimed Dawood is trying to negotiate his return with the government as he wants to spend his last days in his home country, but all that the ruling BJP wants is a big terror catch to score in elections.
"Dawood is now physically handicapped. Hence, he is keen on returning to India and he has been negotiating with the Union government as well…" Mr Thackeray had said at a function to mark his Facebook debut.
Kaskar also told the interrogators that he has spoken with his other brother, Anees Ibrahim, who lives with Dawood, only four or five times in the recent past. The information given by Kaskar will help in probing cases against members of Dawood's terrorist group in Mumbai, Navi Mumbai and Thane, the police officer said.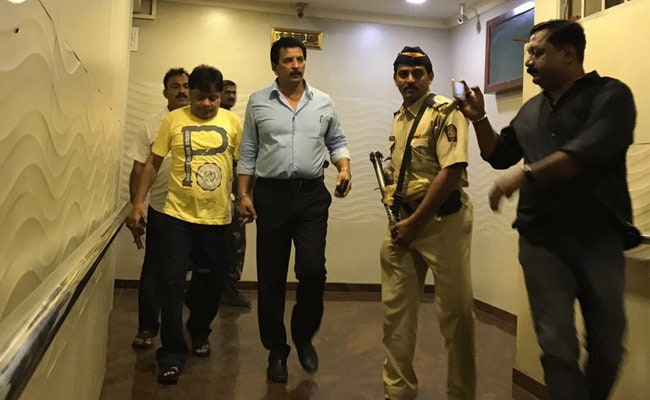 The police said Dawood's drug 'business' has spread to Africa and even South America, while Kaskar looks after his 'real estate business' in Mumbai region. Complaints of extortion by Dawood's men in Mumbai-Thane region are likely to rise, police said.
The Thane Police officer said the crime branch has sent a team to Bihar to probe an extortion case in which some shooters, used to scare complainants, are believed to have been hired from that state.
The complainants are likely to get police protection, the officer said.
Using Dawood's name, Kaskar had been allegedly threatening a real estate businessman in Thane since 2013, police said, adding he took Rs 30 lakh and four flats from the builder.
Kaskar was deported from the United Arab Emirates in 2003.
India says there is proof that Dawood, who it has hunted for over two decades, has been living in Pakistan's Karachi, which has been confirmed by the UN. In more validation of New Delhi's stand, Britain's list of Financial Sanctions Targets refers to the terrorist's three recorded addresses in Karachi.
With inputs from PTI