Sirsa, Haryana:
Self-appointed guru Gurmeet Ram Rahim Singh's sprawling base in Haryana's Sirsa is being searched today by a team of state officials and hundreds of paramilitary personnel on court orders. Over 400 army men, bomb squads, commandos and fire trucks are on alert for the operation that began this morning at the Dera Sacha Sauda sect's headquarters covering around 800 acres.
The "sanitisation" is being led by a former judge, AKS Pawar, who was tasked with investigating the heavily-fortified Dera campus earlier this week. He has taken along magistrates, police and 10 locksmiths and 70 witnesses.
Ram Rahim, the flamboyant "Guru of Bling" known for his outrageous costumes and "rockstar" lifestyle, was jailed for 20 years last week after he was convicted of raping two followers in the Dera base.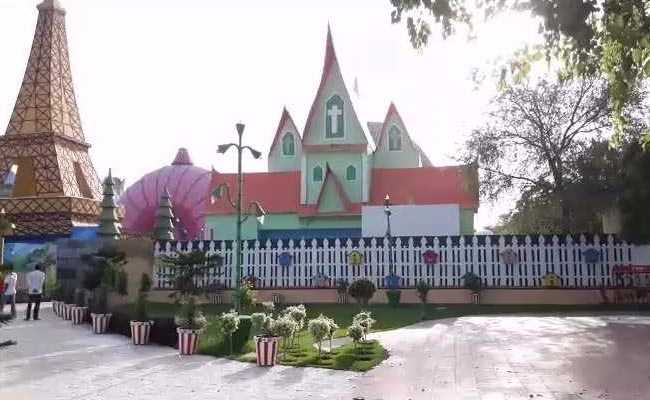 Inside the Dera campus, Ram Rahim's extravagance is on display with replicas of the Eiffel Tower, Taj Mahal, Kremlin and Disney World created in a seven-star "MSG resort". The campus includes an "international school", shops, a hospital, a stadium, houses and a cinema theatre that screens Ram Rahim's "MSG" franchise movies.
A building known to be the Dera Chief's notorious "Gufa (cave)" – the house where the women were raped – will be searched.
Hours before the search began, the sect's mouthpiece "Sach Kahoon" said human remains are buried inside the premises. The Dera newspaper said this was done as Ram Rahim encouraged followers to donate the remains to the sect for burial.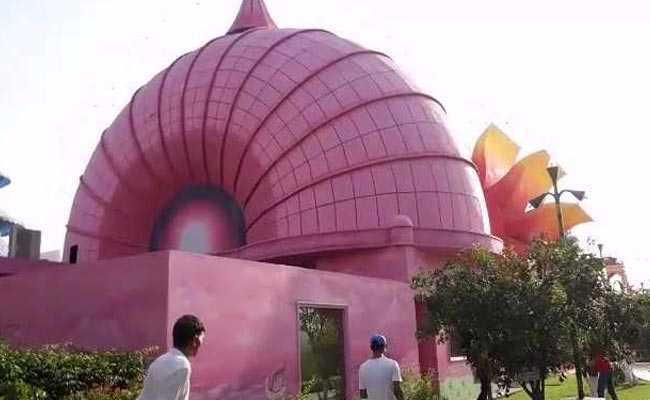 The newspaper claimed that the human remains were buried within the campus and trees were planted on these.
"The Dera premises is a very huge area and it will take time to complete the entire process," Haryana police chief BS Sandhu said.
There are multiple check-points near the Dera base and hundreds of paramilitary forces have been stationed in the Sirsa town to check any violence.
Besides the bomb squad, 40 SWAT commandos, central forces and a dog squad is on alert.
Large-scale violence broke out in Panchkula and Sirsa after the Ram Rahim was declared guilty of rape on August 25. The police say 38 people died in rioting by mobs of Dera supporters.
Since then, over 100 Namcharcha Ghars or convention halls of the Dera across Haryana have been searched and locked up. The police say weapons were found in some of the centres.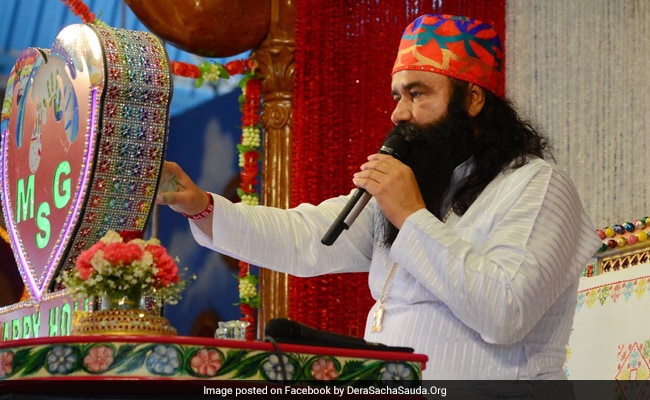 Dera spokesperson Vipassana Insan said: "The Dera has always followed the law. We appeal to followers to maintain peace."
Ram Rahim's closest aides Honeypreet Insan and Aditya Insan are being hunted by the police, who have carried out raids in Mumbai and areas near Nepal.
Honeypreet, who was last seen when she accompanied Ram Rahim in a government chopper to a jail in Rohtak, calls herself the "adopted daughter" of the Dera chief and "Papa's angel". She has been accused of conspiring to help Ram Rahim escape after his conviction.